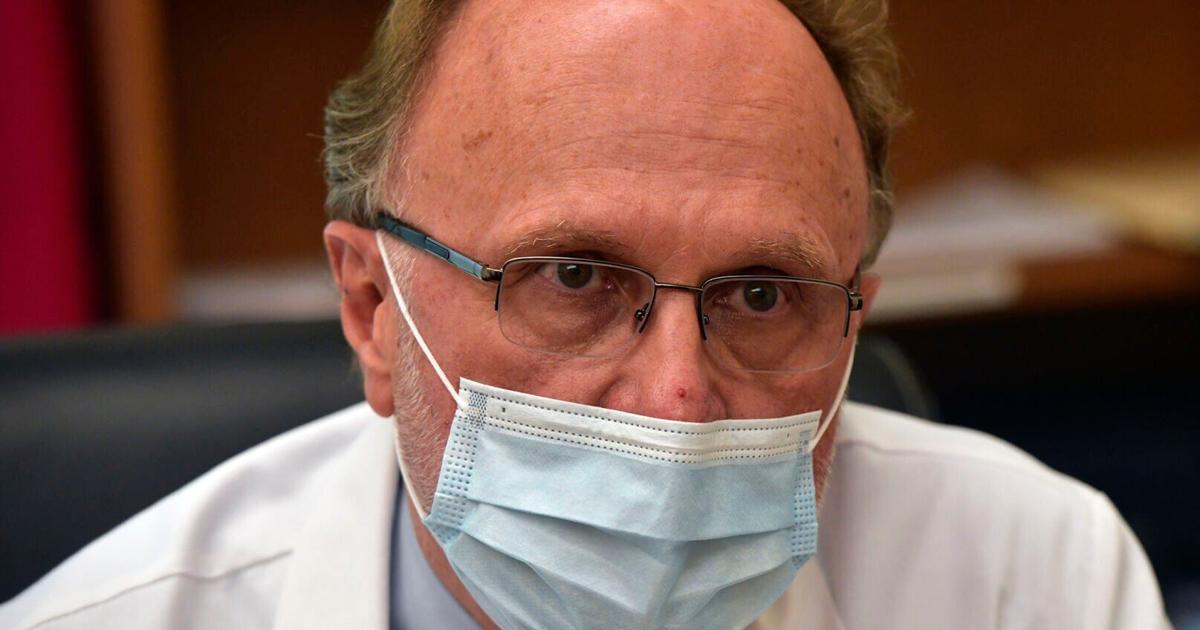 WINDBER, Pa .– Wednesday's announcement that eight of nine hospitals in the Geisinger Health System are overcapacity due to COVID-19 cases struck a note familiar with local hospitals.
"I think the situation is serious – not just here, but across the state and nation," said Dr. David Csikos, chief medical officer at Chan Soon-Shiong Medical Center in Windber.
The Pennsylvania Department of Health COVID-19 dashboard showed Thursday that there were no intensive care unit beds available at any of the six hospitals in Cambria, Blair and Bedford counties. The three Somerset County hospitals had nine intensive care beds.
The Conemaugh and UPMC health systems statements addressed capacity issues related to COVID.
"Hospital capacity is expanding across the region," the Conemaugh statement said.
"Inpatient beds, intensive care capacity and emergency department capacity have all been affected by the increase in COVID-19 cases in recent weeks, and Conemaugh's health care system has failed. not been immune from this. "
At its hospitals in the Altoona-Western Maryland area, UPMC is treating 153 hospitalized patients positive for COVID-19, the health system statement said.
"We responded, but it's not easy. We are challenged every day and our dedicated teams work very hard every day, "said UPMC.
All hospitals in the region say they are ready to continue providing care to COVID and non-COVID patients.
"We are open and available and are committed to providing unscheduled care to our patients as efficiently as possible," said UPMC. "We will continue to take care of our community and our staff will continue to save lives and provide needed care. "
Windber is also ready to help, Csikos said.
"Most of the time our emergency room is very busy, but we have enough staff to care for the patients," Csikos said. "We are seeing delays in transferring patients to tertiary facilities, but it is happening everywhere. "
The increase led Windber to reactivate its intensive care unit which had been put on hold due to staffing issues, said hospitalist Dr Craig Fockler.
Windber's three intensive care patients would normally have been transferred to a tertiary care facility, such as Conemaugh Memorial Medical Center in Johnstown or UPMC Altoona, he said.
"It affects the whole hospital in terms of everything," Fockler said. "We are treating patients we would not treat in the past because we have nowhere to send them."
All hospitals associate this increase with low vaccination rates.
"This is an unvaccinated pandemic," Csikos said, explaining that 83% to 90% of people admitted with COVID-19 have not been fully vaccinated.
At the Conemaugh Memorial, about 88% of people admitted in the first week of December were not fully immunized.
"Getting vaccinated against COVID-19 continues to be our best defense against serious illness, hospitalization and death," the statement from Conemaugh said.
"As the COVID-19 virus continues to circulate in our community and the new omicron variant spreads across the country, we strongly encourage vaccination, as well as the wearing of masks in indoor public places, avoiding overcrowded spaces. , respecting social distancing and practicing good hand hygiene. . "
The UPMC noted that this region has some of the lowest vaccination rates in the state, ranging from 35.8% in Bedford County to 52.3% in Cambria County.
"There is a cause-and-effect relationship with low immunization rates and high demand for emerging health services, which has resulted in a current national demand for services that exceeds supply, the UPMC statement said.
"This correlates with the vaccination rates in the region. "
Fockler urged vaccine hesitants to speak to their primary care providers for information and not to rely on social media or internet searches.
"If you've been to a doctor in the past for treatment, why don't you go see him now and get advice on the vaccine and COVID, rather than look at what someone is saying on Facebook? Asked Fockler.
The number of vaccines is increasing again statewide. The combination of Thursday's updates from the State and Philadelphia Health Departments shows that there are now 7,768,033 fully vaccinated Pennsylvanians. Vaccinators administered 18,354,899 doses, including 1,980,577 boosters.
There were 6,918 new positives and 73 additional deaths in Thursday's update from the state's health department.
That brings the state's total to 1,806,671 cases and 34,271 deaths attributed to COVID-19 since the pandemic struck last year.
Cambria County added 73 new cases and two more deaths, Somerset County added 65 cases and three deaths, Bedford County added 33 cases and one death, Blair County added 99 cases and two deaths, Indiana County added 89 cases and two deaths, Clearfield County added 67 cases without death, Center County added 45 cases and two deaths, and Westmoreland County added 236 cases and one death.